Microsoft Certified Partner
Headquartered in Laguna Niguel, Talon is a Microsoft Certified Partner with extensive experience using Excel as a window to your data, whether it exists in SQL Server, DB2, Oracle, Access or most other data stores. Our clients have been pleased by the interactivity of the reports we created, reports that can be 'drilled into' and shuffled around, giving the user new insights into their data. We use standard, structured programming techniques that are flexible to modify and easy to maintain.
Using Office as a development platform allows us to rapidly create solutions for you in an interface the users are familiar with. This lowers training cost and has the added benefit of giving the users an easy way to get information for ad-hoc reports and presentations (Excel to PowerPoint), without having to come back to the developers for program modifications.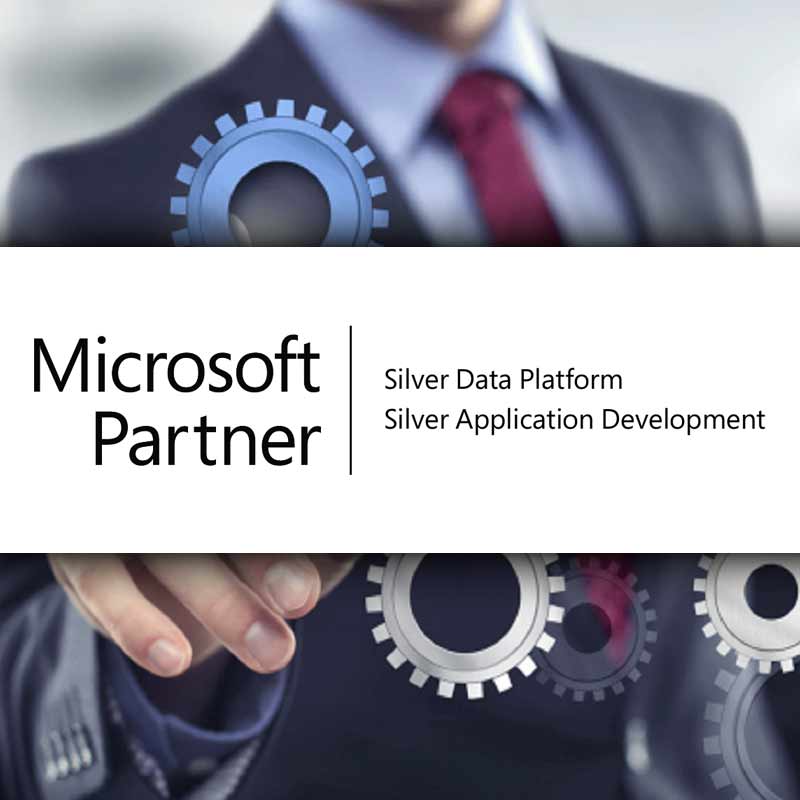 At Talon our experts take advantage of the latest Microsoft tools and technology to get the maximum benefit of Excel's capabilities. The results are high-quality reliable systems with a very familiar user-interface allowing your users to learn quickly and access information easily. We develop powerful custom Excel driven solutions to fit your business needs and solve your real-world business issues.
Operational efficiency is critical for firms looking to streamline costs and improve their bottom line. An easy to use, low/no learning curve automated system will assist you to better leverage your time and reduce costly errors. The bottom line is that our Microsoft Business Experts create custom solutions that fit your business model.
Automation and Integration
Talon specializes in using Microsoft Office, especially Excel, as a development platform to automate business processes. Our favorite clients are Executives, Directors, and Managers who know what they need but perhaps don't have the time or resources to automate and/or integrate Microsoft business applications for various business needs in a timely manner.
Automation and Integration
In addition to its powerful functions and formulas, Excel's programming language (Macros/VBA) allows for the efficient automated calculation of complex data sets to provide an indication of the outcomes of various financial decisions or investments.
Talon can help you save time and money by automating tasks in Excel that you perform frequently. We are experts at developing useful Macros in Excel.
We can also help you integrate Excel with other Microsoft and third party programs in your business. For example, Excel can be programmed to send an email notification when certain data changes or reaches a certain value. Another such example is Excel can be programmed to create Word documents and/or PowerPoint slides including specified data, charts, and graphs. Simply define your custom needs and our experts will generate the VBA script to automate and integrate your applications to better leverage your productivity.
Templates and Models
Our Excel experts can help you and your company by building customized templates and models. Excel has changed the way we approach the management of our companies and organizations. It is now commonly used for creating complex mathematical and financial models for analytics. Examples include 'what-if' financial modeling, bond valuations, balanced scorecard templates, NPV valuations, and more.
Data and Graphs
Excel offers first-rate data management and reporting tools customized to your needs. The purpose of any report is useful communication, and in today's business enviroment, it must be timely and accurate. Talon can automate Excel to timely collect various types of data from various sources, incorporate adaptive processing based on select parameters, and display stunning summary report graphs.
Business Intelligence
One of the most useful business features inherent to Excel is the ability to serve as not only a portal but also a data warehouse connecting to virtually any data source. Real time and predictive analytics and visuals subsequently may be generated providing business users with invaluable Business Intelligence insights.
Connect to Multiple Data Sources
Talon can connect to disparate data sources from SQL Server, SSAS, Oracle, DB2, Access, Excel, etc. to create robust data models complete with KPI analytics, drilldown, drillthrough and accompanying visuals. Talon has the experience to map Excel to a variety of data sources so updates are integrated into a cohesive data model. The data can even be selectively written back to the data source. For example, we can combine and integrate data from your ERP/CRM system into Excel to provide truly comprehensive solutions. We have done so for many of our satisifed clients.
Unlock Business Insights From Your Data
Talon can enable you to visualize your data, share discoveries, and collaborate in intuitive new ways. Research and statistical analysis can now rapidly be performed to determine which of several variable parameters affect your bottom line most of all. With the advent of Power BI, Talon also builds powerful data models directly in Excel by connecting to disparate data sources, shaping data using PowerQuery, and loading transformed data into PowerPivot. With Excel 2013 and Excel 2016, Power BI is now entirely integrated into Excel, and Talon has Power BI experts on hand for your next project. As Power BI is extensible and continuously updated, you'll be simply amazed at the breadth and depth of Power BI features for all your Microsoft Business needs. Our Power BI experts are ready for all of your end to end needs.
Excel and Business Intelligence
Excel is the most commonly used reporting application with a current adoption of more than 1 Billion users worldwide, and now it's capable of handling Business Intelligence data models too. Competing successfully in a competitive marketplace requires understanding every aspect of your business. By providing real insight into the data your company generates, Talon allows your organization to strategize better ways to market and distribute your products and/or services. We have been successfully delivering Business Intelligence solutions that give our customers clear insight into their company's information for more than 20 years. We provide the tools and the expertise that allow our clients to provide key business insights to employees leading to much faster and more relevant decisions.
Proven Results and Established
Founded in 1994, Talon has built a solid reputation, providing high quality Microsoft Business solutions in a timely and cost-effective manner, that consistently exceed client expectations. For more than twenty years now, that has served as our mission and our promise to all of our clients of all sizes.
Satisfied and Repeat Clients
The true test of any business is client satisfcation, and we are proud to have served hundreds of happy clients throughout Irvine, greater Southern California, and beyond. The greater measure of any business is repeat business, and we have clients that return based on our professional expertise time and time again.
Microsoft Certified Partner
When choosing the right partner for your Microsoft Business solutions, it can be a challenge to determine true competence and skills. Talon is a best in class, benchmark Microsoft Business solutions provider. According to Microsoft, here is a summary of what is required, at a minimum, to be a Microsoft Certified Partner.
For qualifying as a Microsoft Partner, companies must have a record of selling more than 75 percent of its solutions and services to unaffiliated third parties. Beyond this, they should be in business for at least 5 years, should have passed several tests, and have their skills proved in their particular field. Only then, they earn the reputation of Microsoft Partner and in turn, be rewarded with discounts in tools that are applicable to their activities. So, you see it's not an easy job, you have to continuously strive to compete with others.
Testimonials and Partners
Many of our satisfied and repeat clients have submitted testimonials attesting to our skills, responsiveness and experience over the years. Talon has built not only a solid reputation as a service provider that consistently delivers but also multiple relationships with other best in class Microsoft solutions experts. We are comprehensive Microsoft Business solutions experts. In the event that your needs are not core to our expertise, we have numerous Partners for consultation and referral, our team will get you exactly the solutions that your team seeks.